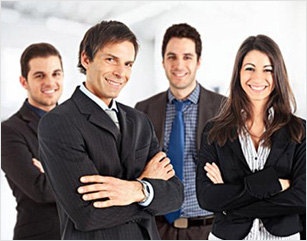 Welcome to Nasline HR Consultancy Pvt. Ltd.
NASLINEHR Consultancy Private Limited
is the pioneer of organized recruitment services having its registered office in India. Over the years, we have acted as preferred recruitment partners to multinationals and leading businesses across the globe to emerge as the leading recruitment brand. This combined with our role as trusted consultants for Indian professionals translates into our core capability - Building Careers, Building Organizations. We are a privately held global recruitment agency having globally interlinked professionals with extensive understanding of the various aspects of multinational and local business and industry's specific demands. Our entrepreneurial creativity of locally owned and globally driven partnerships makes us the world's premier executive recruitment and selection organization to serve clients all across the globe.
Thanks to our unflinching commitment to the best interests of our valued clients and job seekers, we have gained the reputation of being a reliable, fair-minded and straightforward recruitment solution provider. Combined with our methodology and work ethics..
Read more»